SSS Eligibility and Application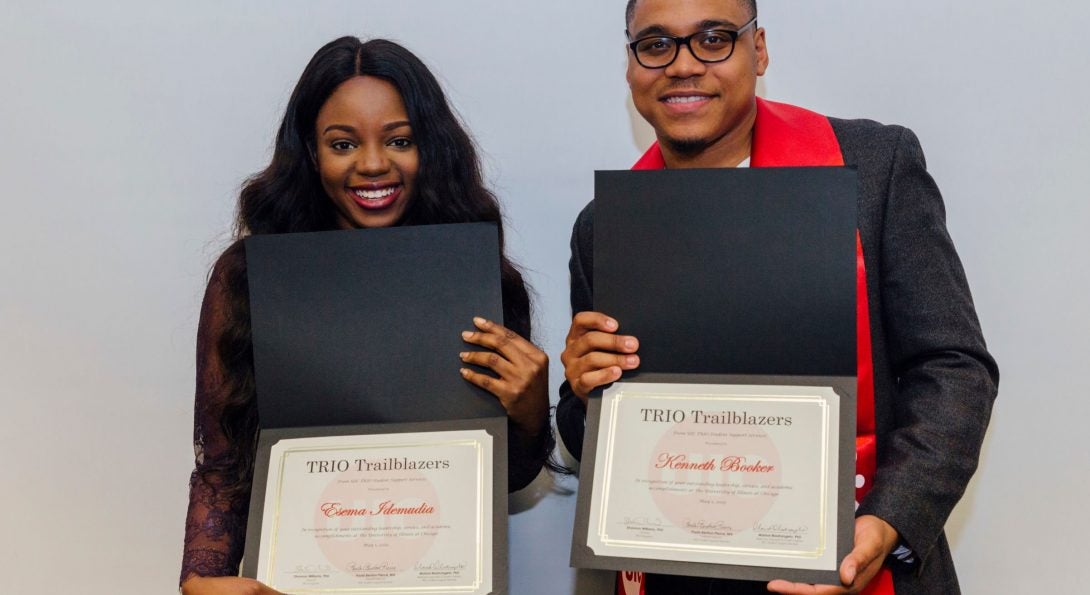 Thank you for your interest in joining TRIO/SSS! Please read on to learn more about our eligibility requirements and application. All students who join TRIO/SSS are expected to:
Meet with the TRIO/SSS Advisor a minimum of two times each semester.
Attend at least one workshop of the student's choosing each semester.
SSS Eligibility
A student is eligible to participate in the Student Support Services Program if the student meets all of the following requirements:
Identifies as one of the following:

A low income student according to the Federal TRIO Programs
A First Generation College Student (neither parent has a four-year college degree); or
An individual with a documented disability

Is enrolled or accepted for enrollment as a full-time, degree seeking student, at the University of Illinois at Chicago
Is a citizen or national of the U.S. or meets the residency requirement for Federal student financial assistance
Demonstrates a need for academic support, as determined by UIC TRIO Student Support Services Program, in order to pursue successfully a post-secondary degree.
SSS Application
The UIC TRIO Student Support Services Program accepts applications year round. The application must be completed fully in order to be considered for the program.
A copy of the Student Aid Report (SAR), which can be found in FAFSA
A copy of the course schedule for the semester you are applying
A copy of the Financial Aid Award Letter
You may send these documents ( SAR, Course schedule, Financial Aid letter) electronically as PDFs to asp@uic.edu or deliver them to our office in the Student Services Building located at 1200 W. Harrison Street Suite 1600. Once TRIO has received these documents, we can move forward with scheduling a get to know you interview so that we may have an opportunity to learn more about you and discuss how TRIO can help you achieve your personal and academic goals.