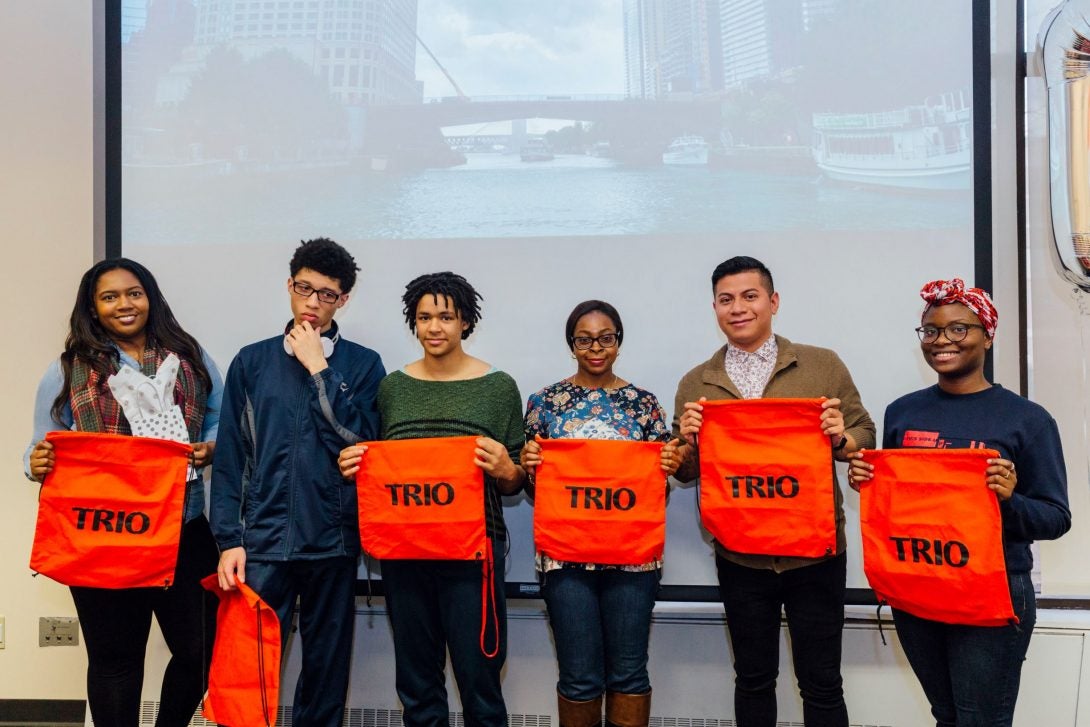 Our goal is to increase the access, retention and graduation rates of low-income individuals, first-generation college students, and students with documented disabilities. To accomplish this goal, we provide an academically focused environment and sense of community. Our services promote academic achievement, personal development, self-confidence, and leadership skills.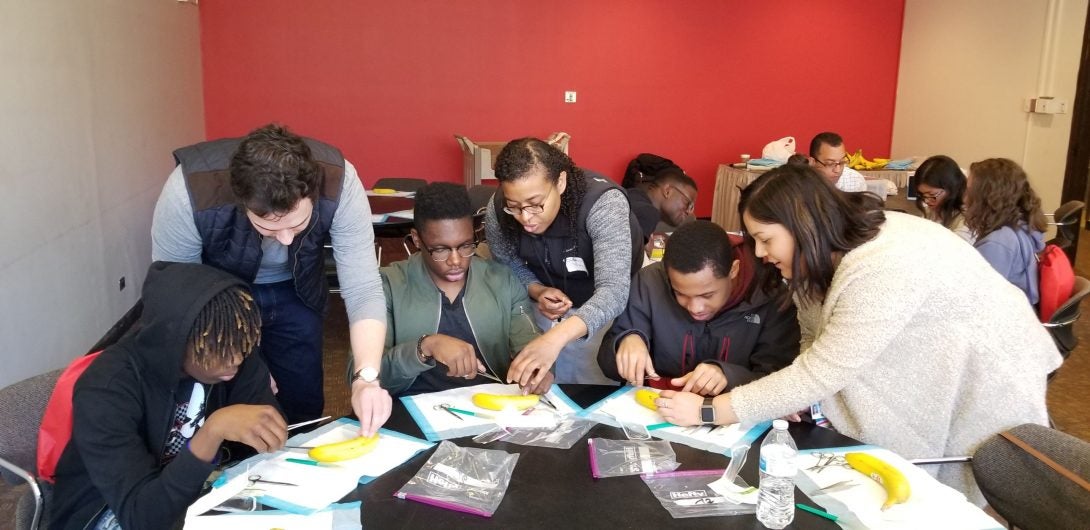 The Federal TRIO Programs (TRIO) are Federal outreach and student services programs designed to identify and provide services for individuals from low-income individuals, first-generation college students, and individuals with disabilities to progress through the academic pipeline from middle school to post baccalaureate programs.
At UIC, there are two TRIO programs: Student Support Services (SSS) Program and Upward Bound (UB). Please read below to learn about each program.
Student Support Services Program
The TRIO Student Support Services Program (SSS), seeks to increase the college graduation rate of students who come from low-income families, and/or are first-generation (neither parent has obtained a bachelor's degree), and/or have documented disabilities
At the University of Illinois at Chicago (UIC), the program serves 160 undergraduate students. Students are enrolled at different levels of the college journey, but remain with TRIO/SSS until their time of graduation. Since its inception more than 30 years ago, over 1,300 of our SSS participants have graduated with bachelor's degrees from UIC.
As a program, we strive to give students the skills, knowledge, and tools to thrive at UIC while providing a supportive environment and sense of community. We offer academic coaching, tutorial services, career and graduate school exploration, study room support, and referrals to other services. To learn more about SSS, click here .
Upward Bound Program
Upward Bound program has been on the campus of the UIC since 1965. Over the years, we have served over 35000 high school students and helped them realize their academic potential by successfully placing over 95% of our graduates in colleges and universities across the country and in the State of Illinois.
The Upward Bound program at UIC is designed to educate students to use the art of critical thinking, effective expression and a positive attitude so that they are able to negotiate the pursuit of higher education and a more satisfying future.
The program maintains an atmosphere of creativity and achievement where students become excited about learning. The opportunities to think, listen, learn and grow in step with each student's development are the keys to student confidence and are provided by our classroom instruction. To learn more about UB, click here .