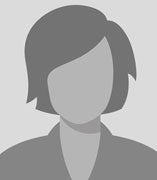 Cristina Valadez, M.A.
Spanish Instructor
M.A.
About
"Students will rise to the level of expectations":- Jaime Escalante.
As a first-generation college student and proud daughter of immigrant parents, Cristina Valadez understands firsthand the challenges students encounter when learning about the
college system with little to no guidance.  Often, students are discouraged from furthering their education due to the lack of support or resources available to them or their parents. For that reason, Cristina is committed to encouraging and promoting the educational success of underrepresented students through the power of language. Cristina supports biliteracy instruction as well as the academic and global advantages of being bilingual.
Cristina comes to the TRIO program with 18 years of teaching experience. She currently teaches Heritage and Advanced Placement Spanish at the high school level but has previous work experience in Elementary, Early Childhood, Bilingual, Dual, and Foreign Language Programs.  Cristina holds a Masters Degree in Curriculum in Instruction with K-12 ESL/Bilingual Endorsements from National Louis University. Cristina also holds a Bachelor's degree from Chicago State University in Early Childhood Education with a minor in Spanish Studies.
Cristina enjoys traveling and spending time with family. She admires the arts, music, nature, and architectural design.